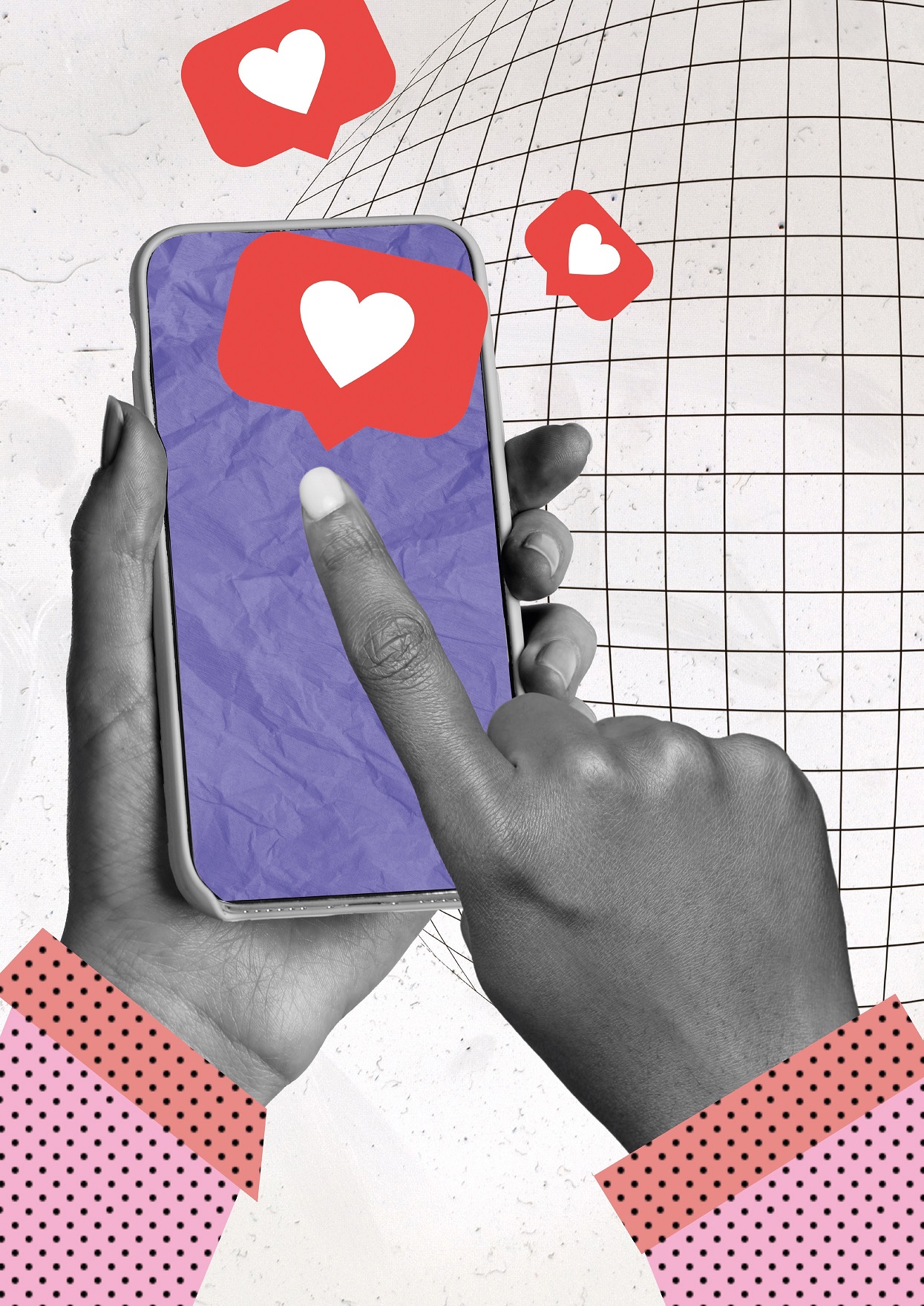 Social media plays a big role in our lives. At our fingertips is a window into what to wear, where to eat, what to do and crucially how to look.
In one of the largest surveys on the issue of body image, the Mental Health Foundation found that images on social media were responsible for causing one in five people to worry about their body image. That proportion went up to almost one in two for 18 to 24-year-olds.
Keeping people safe
Professional bodies including the General Medical Council (GMC) and the British Association of Aesthetic Plastic Surgeons (BAAPS), are working hard to help members navigate social media in a way that safeguards both patients and doctors.
Last year, BAAPS issued a 'Code of Candour' in an attempt to combat irresponsible promotion of treatments, often with celebrity endorsement, which fail to present the risks or downtime involved in aesthetic procedures. The code was developed in the wake of former supermodel Linda Evangelista's decision to share photos of her face following a 'botched' fat freezing treatment, which she said left her "permanently deformed."
BAAPS Vice President Marc Pacifco says,
"Celebrity culture has clouded people's judgment by making them blind to the risk of complications, a phenomenon that has been exploited by manufacturers and clinics in pursuit of sales over safety."
Unrealistic images vs integrity
EV Experts dedicate a great deal of time and careful consideration to their policies and approaches when it comes to how they use social media.
For Dr Nestor Demosthenous, candour is key when it comes to what his clinic shares on social media. "We want to provide a balance to some of the irresponsible and unrealistic posts about aesthetic procedures that are abundant on social media," he says.
"We aim to provide factual, unbiased information. Any images we use are authentic, never retouched or misrepresented. We aim to convey a sense of who we are as a team and the values of transparency, safety, care and honesty that you can rely upon when you come to the clinic."
Dr Bhavjit Kaur also sees a role for aesthetic doctors using social media to help counter-balance unethical practice with responsible, expert communication about aesthetic treatments and procedures.
"The way in which you position yourself and the treatments you offer on social media is all-important," says Kaur. "My approach is to share information with people. It is never about sales or 'buy now, one time only' offers, which create a sense of pressure and urgency. I want people to feel informed after seeing my posts so that they feel more equipped to make their own decisions."
"Aesthetic treatments are elective and people who choose to have them will continue to do so. We have no control over who sees our posts on Instagram, but we can ensure we choose our language wisely, advocate choice and guide people towards safe, qualified practitioners."
Organic promotion
London aesthetic clinic Skinfluencer may sound like a brand with its finger on the pulse of social media. However, although the clinic does treat a number of high-profile individuals, the clinics' Dr Unnati Desai says their most effective form of promotion remains homegrown and back to basics.
"We believe the best way to promote our services and treatments is by word of mouth," says Desai. "We rely on our clients to share their experiences with their circle of friends and family, and this has led our business to grow organically."
Nonetheless, Skinfluencer is going from strength to strength on social media and has enjoyed plenty of positive coverage in national media, too. Their policy regarding content is to show existing and potential clients that their treatments are effective and safe.
"We hope that clients will see that we have the expertise and technology to be able to deliver excellent treatment outcomes, through a concierge service where clients are cared for throughout their treatment journey," says Desai.
Ethical practice
The Mental Health Foundation has been active in petitioning the government to implement codes of practice to prevent content that could exacerbate body image concerns, and to strengthen the Advertising Standards Authority's powers. While social media feeds are still full of filtered faces advertising swift treatments and life-changing results,
EV Experts believe there is a place for qualified aesthetic practitioners to use social media to promote ethical practice, and to play a necessary role in safeguarding the industry's reputation.
This feature is taken from Etre Vous, a unique platform developed by industry experts to connect qualified aesthetic practitioners with potential clients. Find out more and sign up for free at
etrevous.com