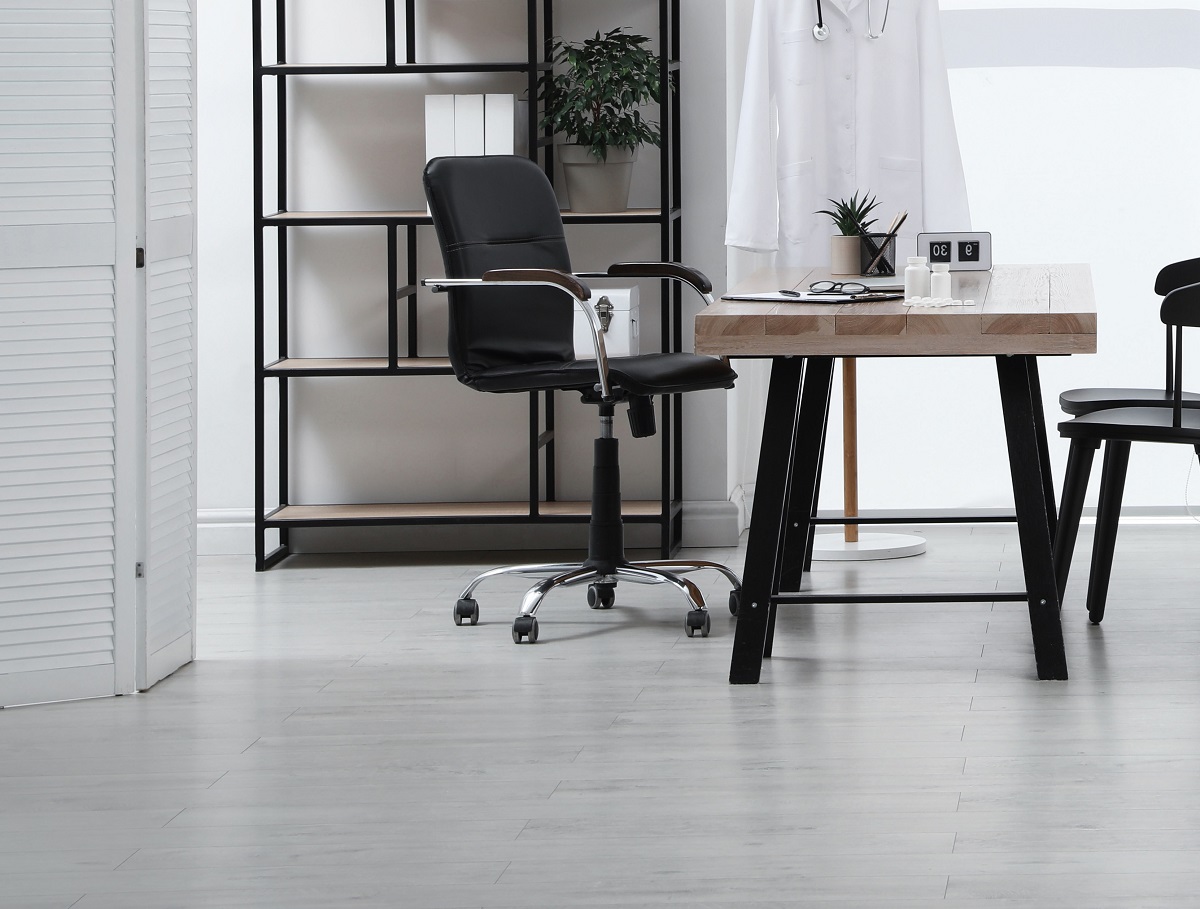 Moving from the NHS into private practice is a daunting prospect for anyone. For years we've been used to the protection of guaranteed work, a steady income, and a decent pension.
Yet you may be considering leaving this safety cocoon and venturing into the world of medical aesthetics—this is something I did six years ago and is one of the best decisions I've ever made.
Here are some considerations to take into account before making the move.
1. Starting out
Think about whether aesthetics is right for you. There's often a misconception that this is a glamorous world filled with networking with beautiful people, going to awards ceremonies and making money.This can be true in some instances, but it's not the norm. You have to work extremely hard to build a loyal patient base, invest a lot of money in products and devices, and it takes years of dedication to become an award winner and international speaker.
In my opinion, hard work always needs passion—you really have to love what you do to succeed.
To determine whether you want to invest the time and money in aesthetics, go to conferences, tune into webinars and subscribe to industry publications to see
if it holds your interest for long enough.From there, consider booking a training course or approach an experienced practitioner to discuss shadowing opportunities to get a feel for clinic life.
When you've decided to invest in training, determine which course is right for you. There's a lot of choice out there, so consider these points:
Is it Level 7 accredited?
What accreditation does it have? Is it regulated by an official body such as Ofqual? Does it have CPD verification?
Who is running the course? What qualifications do they have? How many patients have they treated? How many other people have they trained?
How many other people will you be training with? Smaller groups are usually better if you want to receive more personalised advice and guidance
What will be covered on the course? As well as theoretical learning, will there be a hands-on element too? Developing your practical skills early on is key!
Next, think about whether you're going to start off part time or go full time straightaway. Part time work means you can continue your NHS role to still maintain an income, but can slow you down when it comes to gaining experience, and restrict growth opportunities. That said, I started part time and gradually built my practice to a level where it felt safe and sensible to invest all of my time in it. If I'd started full time, I may have struggled financially to start, while making rushed decisions to get ahead.
Finally, do you want to be a sole practitioner or run a larger clinic with a team of staff? Having a team means you can reach more people and offer a wider range of treatments, but it also means you'll have more overheads.
You will also have to have HR and personal development strategies in place, which can take up a lot of time and effort. I grew my team from being a sole practitioner a few years ago, and while it's had its challenges, it's been rewarding to work closely with more people.
2. Setting up
You've decided to take the leap, now you have to think about where you're going to be based and the types of services you want to offer.
Firstly—location. Do you want to be near to your home and serve your local community or would you rather be in a city? Assessing demand is a priority, so
carry out some market research.
Once you've made a decision on location, you can think about what prices you charge. Speak to suppliers to learn average rates for your area and always consider your return margin to determine if you'll be making enough to cover costs and be profitable.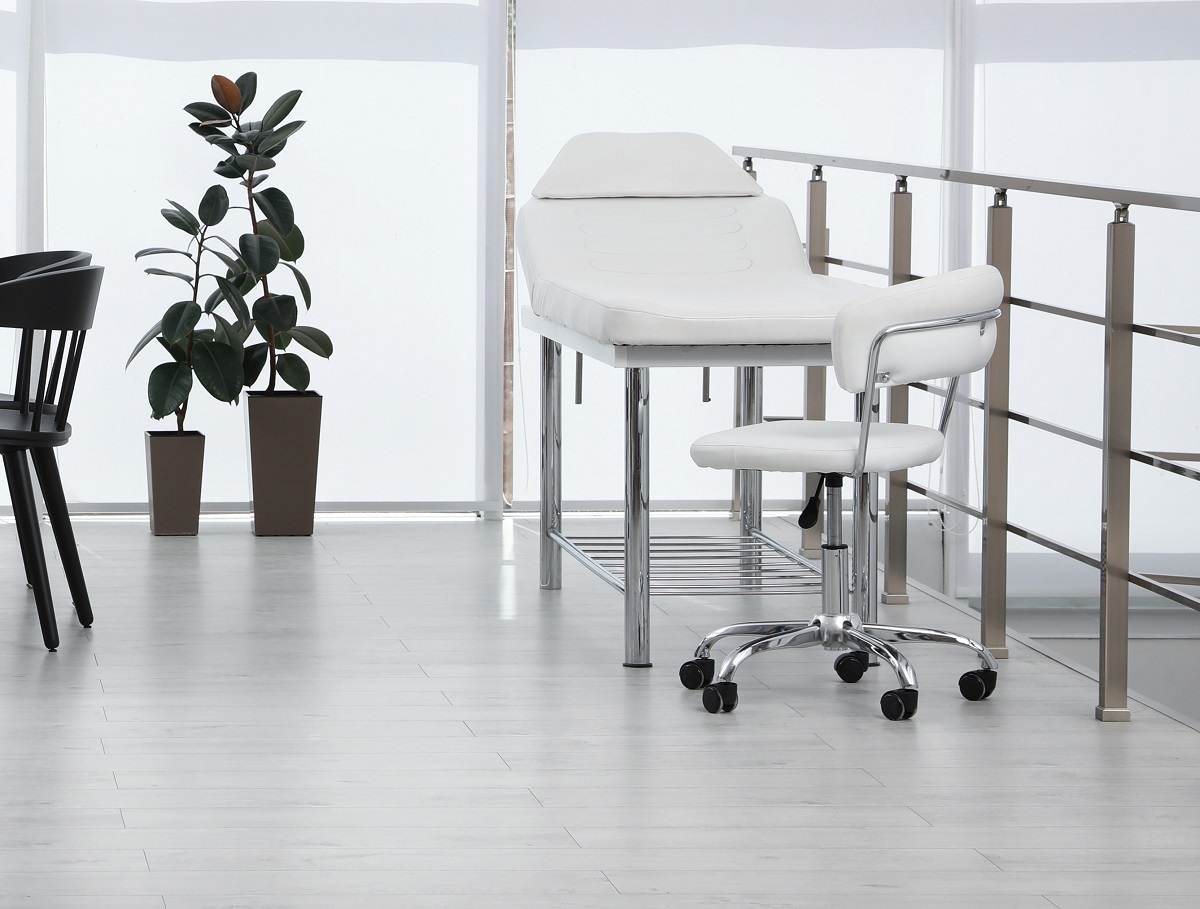 3. Business considerations
Planning ahead to know you're actually going to make money is essential! Don't rush to spend lots of money on products and devices without understanding
your market and determining whether there will be enough demand. Make a five-year business plan, where you consider what you will invest in and when, in order to grow your business.
Having a good accountant who can help you with tax returns and all other financial matters is well worth the money, as is spending time with a business coach who can guide you to make sensible decisions without the emotion that you have attached to your clinic.
4. Marketing strategies
Establishing a brand is one of the most important things you'll do in business. It will keep your marketing consistent, while ensuring your clinic is instantly recognisable. You may have the ideas and skills to do this yourself, but consider working with a branding expert.
Remember, the branding you choose has to work across your physical clinic, website, printed documents and socialmedia for a long time so consider all of these in your planning.
Next, think about your unique selling points. Why do you stand out from the crowd? Key points will help you form your brand and marketing messages to attract the type of patients you want to treat.
Now it's time to get started with marketing! Having a website that's listed on Google's 'My Business' is essential to help you get seen and found, while giving you a dedicated space to shout about your experience and expertise. Good search engine optimisation (SEO) is important—there's information online about how to improve your SEO, or invest in working with a digital expert.
Having a presence on a number of social media platforms is vital if you want to attract attention. Post about your experience, talk about the treatments you offer, share before and after images and share snippets of your personality.
If you're not confident writing social media posts, hire an expert who specialises in aesthetics. Video content is hugely popular, so get confident in front of the camera if you can!
5. Building experience
Nothing beats experience, so build up as much as you can. Shadow other practitioners, go to events, read widely, and practice your consultation and assessment skills on family and friends. Understanding anatomy is essential to carry out aesthetic treatments safely, as is knowing how to prevent and manage complications. There's lots of courses available on these specifically, while ACE Group World and CMAC provide guidelines and protocols that are hugely valuable.
Knowing when to say 'no' to people is imperative. Not all patients will be suitable for treatment—whether that's because it won't suit their features or they're suffering from a mental health concern such as body dysmorphic disorder. Treating these patients may lead you into issues down the line, so as well as not being appropriate for them, can seriously damage your reputation.
Moving forward
If you've thought carefully about everything, you're ready to start practising. Medical aesthetics is a fantastic community to be part of, where we support one another and are continually looking for ways to enhance patient care and safety. If this is something you're passionate about, go for it! And remember, when times are hard, nothing is impossible—the word itself says 'I'm possible'. I wish you every luck in your future endeavours.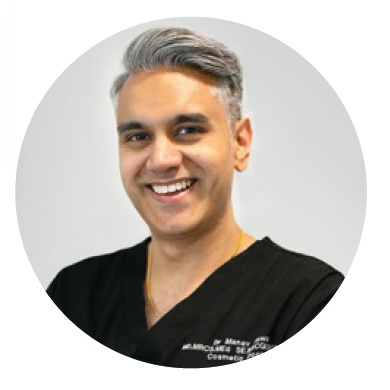 Dr Manav Bawa is a multi-award-winning Cosmetic Doctor and Medical Director of Time Clinic in Essex. He is a KOL for Allergan and Cutera, as well as being on Dr Mauricio De Maio's Global Mentee Program. He also works at PHI Clinic on Harley Street, has been an injectables trainer for five years, as well as lecturing internationally.