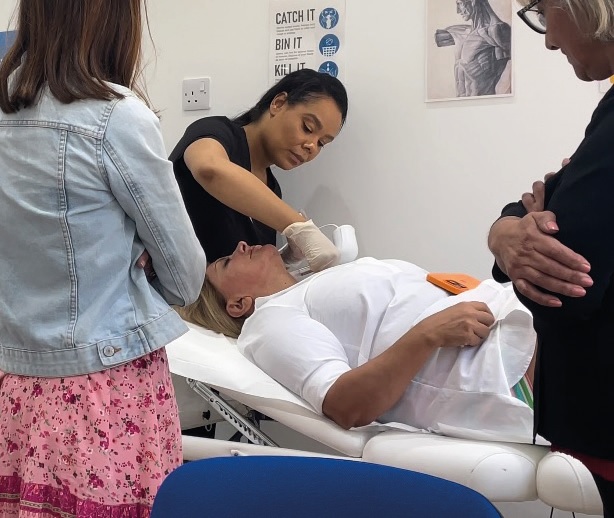 How did you start in aesthetics?Chanise Francis:
I have always been fond of beauty and glamour from a young age, and remember using face paint for makeup on my sisters, as we had no access to makeup back then. This led me down the path of accepting an NVQ in level 2 and 3 in beauty therapy in college which I enjoyed very much, so I furthered my career at the University of the Arts London, where I gained a BSc degree in beauty therapy and health studies. Over the years I worked as a Beauty Therapist but was eager to learn more about the skin and developed a keen interest in lasers and in-depth skin peeling. I have worked within the aesthetics industry for more than 15 years now, including at some wellestablished and renowned clinics in London.
Chantelle Francis:
Before aesthetics, I worked as a Beauty Therapist in a salon for six years. From my experience delivering beauty treatments, I did some research and realised I could do more with my skills. I then applied for a role in an aesthetic clinic and gained numerous skills as a practitioner, nurse and prescriber. I have always strived to develop my skills and grow in this industry, delivering more advanced treatments and making a real difference to how people feel about themselves.
What is your signature approach when it comes to treating patients?Chanise:
All patients are unique with individual needs and concerns. I work with this in mind, embracing their uniqueness and offering an approach that is aligned with their expectations. I also operate in an open and honest way, embedding my professional expertise.
Chantelle:
In my 10 years in aesthetics, I feel that my passion is caring for people. Being compassionate and understanding of their concerns has always been my priority.
Can you tell us more about the microneedling training courses you lead?Chanise:
Microneedling is a skill that I learnt over time.I have worked with many patients over the years and acquired relevant knowledge in teaching and training. I have provided microneedling training for advanced beauty therapists, nurses and medical practitioners interested in developing their skills in a safe and professional environment, while guiding them through the theory behind the treatment.
Chantelle:
I deliver microneedling training for advanced beauty therapists and medical practitioners—those who are interested in developing excellent knowledge and skills in order to perform safe and effective microneedling on clients.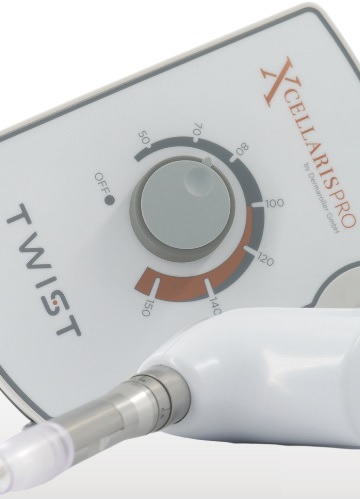 Which products do you use and why?Chanise:
I use Dermaroller's XCellaris PRO products which I have started using in my skincare routine. The products are highly effective with proven results, they have the most amazing smell and contain ingredients including matrixyl 3000, antioxidants and copper tripeptide. They give your skin an instant natural glow.
Chantelle:
I am also currently using the new Dermaroller XCellaris PRO products, which contain the most fantastic skin-boosting ingredients.
What do you enjoy most about working in aesthetics?Chanise:
I would say the patient journey, and the progression of their treatment results. I am an advocate of sustaining good mental health and confidence, and in this industry you can really help patients to feel reassured about skin and themselves.
Chantelle:
I am a highly enthusiastic trainer who enjoys meeting new people and training all healthcare professionals in aesthetics. I love to support and assist with cosmetic procedures and most of all, carry out face-to-face consultations, diagnosing and advising on how they can manage their conditions.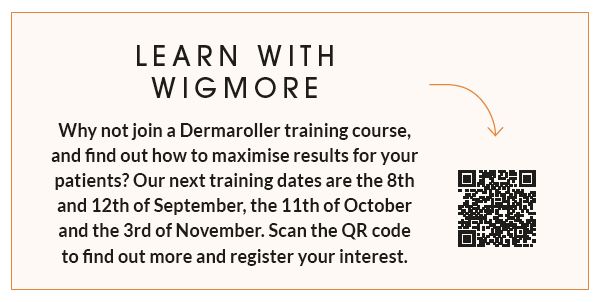 What do you think are the industry trends to watch?Chanise:
I would say that non-surgical treatments are on the up—combining procedures such as radiofrequency(RF), clients are seeking little-to-no downtime
treatments that are also effective.
Chantelle:
Regarding skincare trends, there is a huge focus on 'flawless skin,' and RF microneedling is an excellent treatment to have, especially for reducing the appearance of enlarged pores, uneven texture and fine lines. Microneedling can be combined with other therapies such as superficial chemical peels and HydraFacial. Injectables will always remain very popular as not everyone wants to undergo a surgical facelift, and injectables provide a youthful and structured appearance.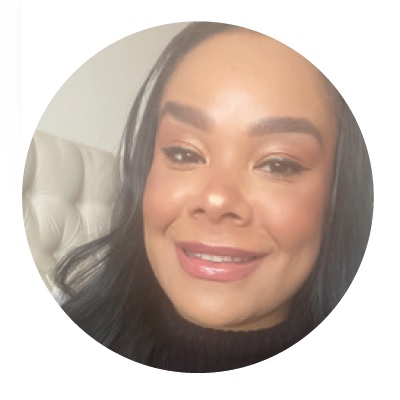 Chantell Francis is a Nurse Trainer and takes pleasure in improving people's confidence and ensuring they feel good about themselves, both on the outside and on the inside. Her experience and dedication within the medical field has given her a great portfolio of clients and a wealth of expertise.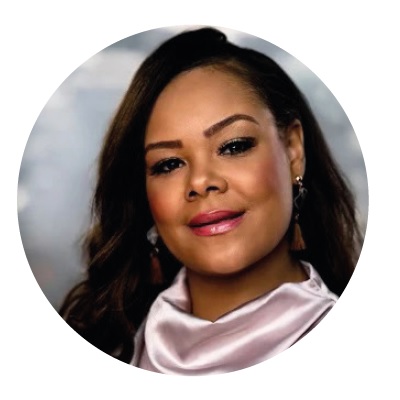 Chanise Francis is a Skin Therapist. Chanise is dedicated to helping patients find resolutions and supporting them through their journey. Her goal is to provide a skincare routine that her patients can fall in love with and ensure that they feel great in their skin.