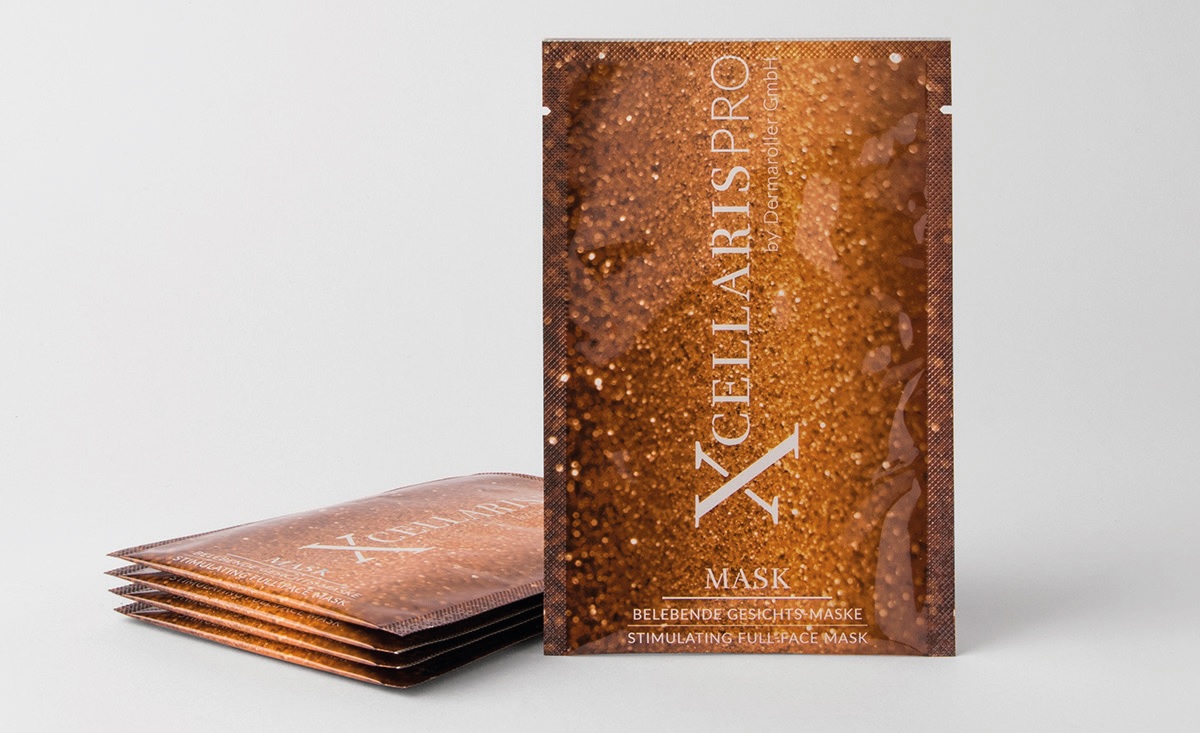 The Stimulating Mask targets dull skin, fine lines and skin laxity, through a carefully curated blend of effective, active ingredients.
When applied to the skin, the sheet mask adheres seamlessly to the skin and delivers an intensive boost of collagen-boosting ingredients, such as LIFTONIN-XPERT and Myoxinol, for a visibly brighter and luminous appearance after one single use.
This innovative skincare treatment is also ideal for postprocedure application, especially after microneedling procedures using the XCellarisPRO TWIST device, to amplify the firming effects and support healthy skin renewal.
Key ingredients
LIFTONIN-XPERT: This natural collagen booster contains a blend of natural extracts, peptides and proteins that work together synergistically to provide visible benefits to the skin and improve skin elasticity and firmness.
Myoxinol: A patented complex of active ingredients, okra plant extract and dextrin, gently smooths existing facial lines and assists in the prevention of new visible signs of ageing.
Bulbine Frutescense Leaf Juice: This natural plant extract provides calming and anti-inflammatory properties, which soothes and alleviates irritated and inflamed skin, whilst improving the skin's natural moisture barrier.
About XCellarisPRO
From the pioneers of the original Dermaroller GmbH, comes a new cutting-edge skincare and device range—XCellarisPRO. This new line offers skin solutions which work in harmony alongside microneedling treatments with the new XCellarisPRO TWIST device to enhance results and maintain healthy post-procedure skin. Due to its innovative ingredient complex of Matrixyl 3000 and Copper Tripeptide-1, the XCellarisPRO skincare series works to stimulate collagen and elastin formation and delivers an improvement in overall skin health.
Training
Our Microneedling with XCellarisPRO TWIST training course offers an introduction to the treatment of microneedling and includes hands- on practice with the new device itself. Within this one-day session, you will become familiar with the XCellarisPRO portfolio and gain confidence using the new TWIST device—which is the least invasive device on the market.
The XCellarisPRO portfolio is now available at Wigmore Medical.To purchase, email
orders@wigmoremedical.com
or log into your account at
wigmoremedical.com